Wood Finishes, Stains and Coatings
Morrells are the UK market leaders with production and laboratory facilities in Stockport, England. This is the source of our range of Pre-Catalysed, Acid-Catalyst, Waterborne and UV-Curable coatings technology, along with our class-leading range of architectural coatings including xerofire, clasolac, omnia, induro and medicote.
We have manufactured wood coatings, finishes and lacquers since 1902, where a small London-based company became today's largest manufacturer of wood finishing products in the UK. With a strong British heritage, high performance products and reliable service and technical support, we were awarded a Royal Warrant in January 2012, appointing us as Manufacturers of Wood Finishes to HM The Queen. This was the culmination of a continuous supply of high quality wood coatings and finishes from our broad manufactured range.
Producing interior and exterior coatings, polyurethanes, polyesters, oils, stains, Fastmatch colour-matched products and more for a variety of applications, including furniture, flooring, joinery, fire-retardancy, antimicrobial and UV-cure has given us the breadth of experience to meet the demands of a constantly challenging industry.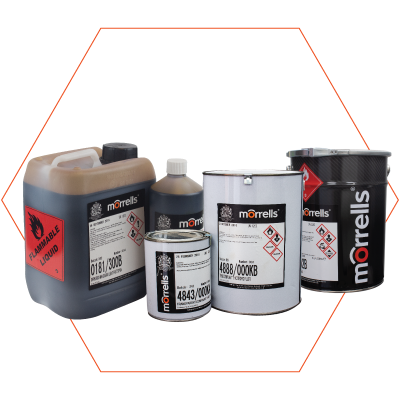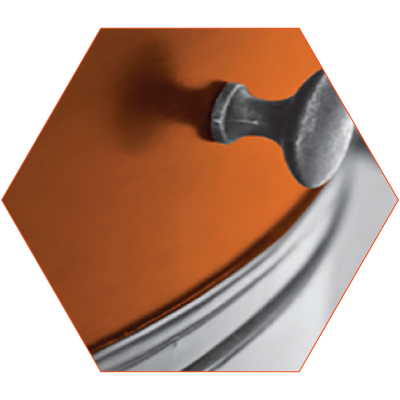 Interior Lacquers
Morrells Pre-Catalysed, Acid-Catalyst, Waterborne, UV-Curable and Fastmatch colour-matched lacquers for interior use on furniture, joinery, floors and more.
Pre-Catalysed - high solids pre-catalysed lacquer systems from Morrells are formulated to give a fuller finish with as few coats as possible. This range can be used coat-on-coat or over the recommended basecoat. Available products: 25% and 28% solids lacquers, 32% solids MDF sealer, hydrocarbon-free primer and Fastmatch colour.
Acid-Catalyst - quick drying, easy sanding AC lacquers designed for spray application coat-on-coat. Formulated to FIRA 6250 - Horizontal Surfaces (excluding kitchen worktops), Severe Use for resistance to abrasion, wet and dry heat, spirit solutions and a wide range of household chemicals. Available in Fastmatch colour-matched lacquers, Very Fast Dry, High Build Fast Dry, Low Odour High Build and Extra High Solids Compliant varieties. 
Waterborne - a market-leading range of ultra high performance waterborne lacquers offering excellent clarity and build. Available in standard or Italian versions, Morrells Italian Waterborne Lacquers have been developed in conjunction with Technology Partners in Italy to bring an even greater level of performance, available in clear and high build basecoat as well as white and pigmented Fastmatch one- and two-pack.
UV-Curable - the majority of Morrells' UV products contain no solvents, hence no emissions. Available for hand- and auto-spray as well as rollercoater application.
Architectural Coatings
Coatings for floors, fire-retardancy, furniture, interior and exterior joinery and antimicrobial specifications