/900 Ultra-High Solids 2K PU Basecoat
A ultra-high build 90% solids two-pack polyurethane basecoat designed for manual spray application. Formulated to provide a high solids base with excellent flow and leveling properties, this basecoat sands easily and exhibits superb clarity to enhance the natural appearance of timber at high film weights.
It can be sprayed through normal cup guns and  provides in 2 coats a completely filled, hard flat surface. Can be used with AC or PU topcoats to achieve a full finish on veneered, solid wood and MDF substrates.
This product can be used to reduce VOC emissions and is an alternative to VLi® Polyester Basecoats.
Pack sizes: 5L
Catalysis: 9 parts basecoat : 1 part catalyst by weight
Pot life: 1 - 1½ hours @ 20°C
Gel coat recoatable: 25 - 35 minutes @ 18°C
Sandable: 16 - 24 hours @ 18°C
Coverage: 20m² per 5 litres dependent upon the size, orientation and surface quality of the item being coated
Typical finish A: 2 coats of PU basecoat at 100g/m² per coat, followed by 2 coats any Morrells PU Lacquer at 100 – 130 g/m² per coat
Typical finish B: 2 – 3 coats at 250 - 300g/m² per coat, under clear wet-look lacquers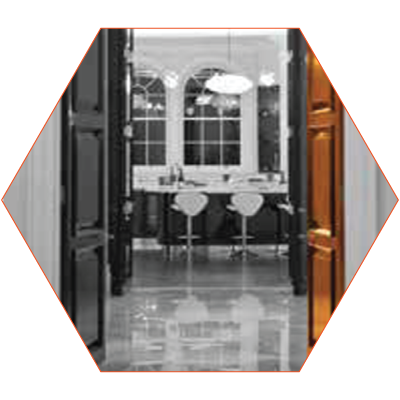 Product Codes
| | |
| --- | --- |
| 5004/900 | Clear Ultra-High-Solids Sealer |
| 5CAT/900 | Catalyst |
| X001 | Thinners |
MSDS